English
Español
Telenovelas
Category:
Puzzle Games
Telenovelas's hot summer deal gives readers 20% discount on their online games! Enter the code "BFGSUMMER2007" when you purchase your game.
Featured Puzzle Games
Telenovelas invites our visitors to join thousands of people in participating in tons word and puzzle games! Test your speed, dexterity and intelectual skills in adventurous games while you wait for your Soaps News and Updates to be created!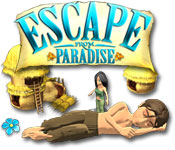 Play 5 major games, conquer 12 mini games, and lead survivors of a shipwreck in this epic island adventure.
5 games, 1 epic adventure.
Build custom characters.
12 additional mini games.
---
Similar Games
---
Available in Puzzle Games
---
* Telenovelas is not responsible for any content or problems that may occur with the games you purchase and/or download. For any issues with the games or troubles with the games website, please contact www.bigfishgames.com